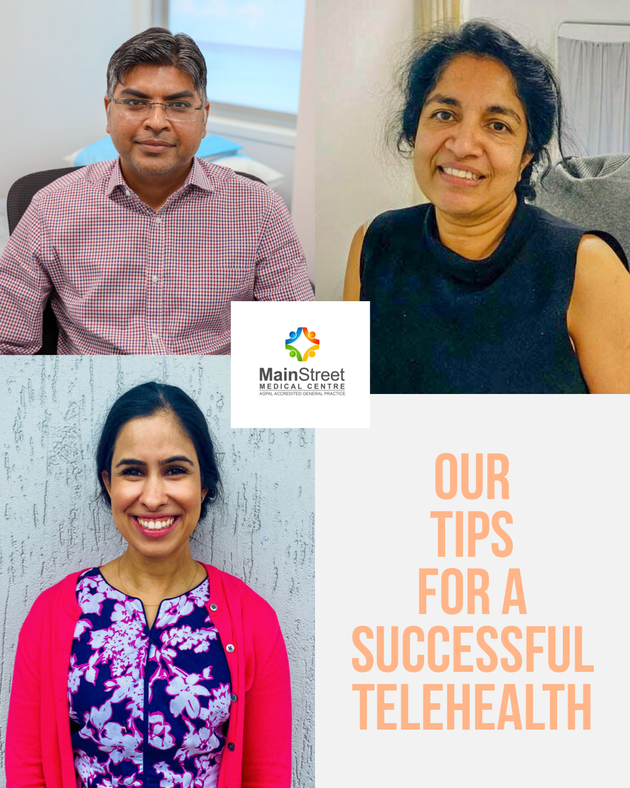 Telehealth Tips for Patients- How to prepare for telephone or video medical appointments
1. Find a private space
Your healthcare provider may need to ask you personal questions and see you clearly. Please find a private, quiet space with good lighting. 
2. Allow plenty of time 
Due to medical emergencies it is difficult for doctors to run exactly to the minute. Make yourself comfortable and expect a wait.
3. Write a little list
It can be hard to remember what you wanted to discuss with your doctor. Write a list of what you wanted to cover and keep it handy for the appointment.
4. Check your understanding
Telehealth consultations require extra clarity. Repeat back important instructions to your healthcare provider to ensure you understand advice or instructions.
5. Telehealth is new for everyone
Telehealth is new to your healthcare providers. It may be new for you. Please share your thoughts and experiences with your health professional so we can improve patient-centred healthcare for everyone.
Finally, we have had a lot of questions for patients re accessing scripts when having a phone consult. Scripts can be faxed to a pharmacy of your choice and then we will get the original script to the pharmacy. So you don't need to come in. 
:-)
Phone or video consults are all bulk billed too!